Chihuahua with pedigree
Chihuahua kennel
Welcome to our home page of the Ammeron chihuahua kennel. We breed short-haired and long-haired chihuahuas and all our beloved chihuahuas have a pedigree (a certificate of origin). We are a relatively small kennel. That's why we only have a few litters of chihuahua puppies per year and all of our puppies always grow up with us in a family environment.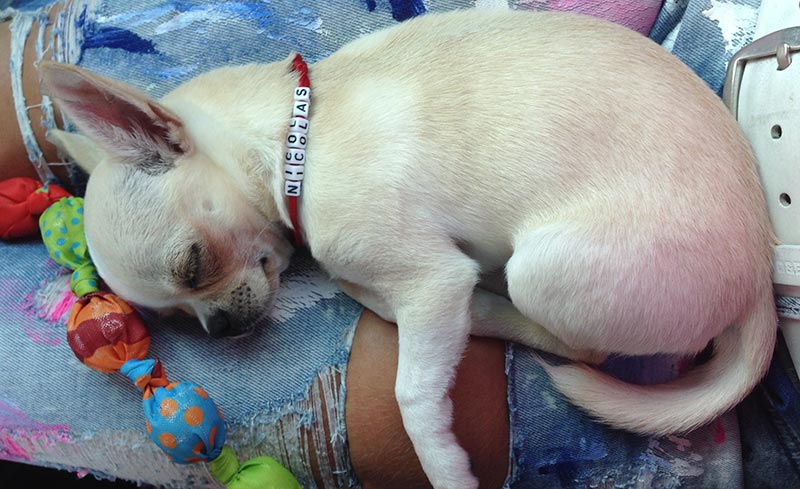 Why to choose a puppy from our kennel
FCI pedigree
All of our chihuahuas (both adults and puppies) have FCI pedigree
Plethora of exhibitions awards
In our kennel we have chihuahua interchampions, champions of multiple countries and we participate in multiple exhibitions across Europe each year
100% verified health condition
All our chihuahuas are healthy and have the required health certificates issued
Lifelong counselling service
We offer to the new owners of our puppies a lifelong counselling service
Many years of experience
We have been breeding chihuahuas with pedigrees from the year 2009
FCI member
We are a duly registered kennel under the recognized FCI organization and hence our puppies have an FCI pedigree
Chihuahua puppies for sale
Do you want to know what chihuahua puppies we currently currently have for sale?
Follow our website in order to see which breeding connections are anticipated next. If you are seriously interested in a chihuahua puppy with a certificate of origin then please make use of our waiting list and specify the preferences of your future puppy (color, coat length…).