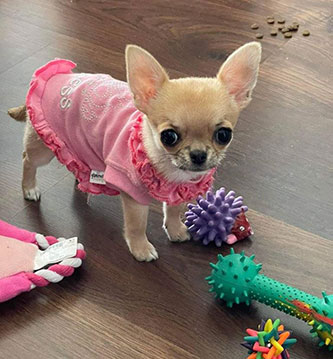 Chihuahua puppies for sale
We have a beautiful short-haired male for sale, if you are interested in a chihuahua puppy with pedigree, do not hesitate to contact us, either conveniently via the contact form or on the provided phone number .
Litter "I"
On 16.11.2023, a famous short-haired dog was born in our kennel. The father of the puppy is the show-successful international champion ORSON HODGE MYSTIC MIRACLE after top ancestors and the mother is great Lisa, also after top ancestors (American line).
Chihuahua for sale – I am interested in a puppy
Chihuahuas from our kennel
Our chihuahua offsprings with pedigree